Welcome to Filipina Cuisine!
Where great-tasting Pan-Asian flavor meets friendly, affordable service!

 The "Five-Star Promise"
At Filipina Cuisine we pride ourselves on combining the freshest ingredients with time-honored traditions to bring you an authentic Pan-Asian culinary experience! The best part of all, you don't have to pay five-star prices to enjoy our five-star flavor! That is our value-added gift to you—THE CUSTOMER!! MABUHAY!!
We believe we are a direct reflection of the values held by our customers, so we go above and beyond to provide gourmet Pan-Asian cuisine that exceeds their expectations. Click on the link to learn more about who we are!
Enjoy gourmet Pan-Asian cuisine at your next gathering, and let Filipina Cuisine do all of the food preparation for you! Click on the link to learn more about how we can serve you!
We offer a variety of daily lunch and dinner menu items for individual and group orders. Click on the link to view our entire gourmet menu!
"Filipina Cuisine provided gourmet Asian cuisine for John McLoughlin Elementary Parent-Teacher Conferences. The food was AMAZING! We will definitely be using them again!"

– Vicki Atkinson, JME PTSO Volunteer Oregon City, Ore.
Our Traditional Oriental Palette
Click here for the full Filipina Cuisine experience, and enjoy your next meal with us!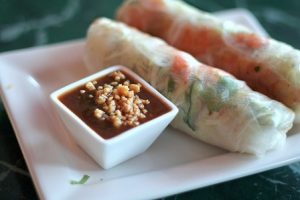 Filipina Cuisine at Milwaukie Station
11301 SE 21st Ave Milwaukie, Oregon
Contact Information:
(503) 333-6883 Groups@filipinacuisine.com